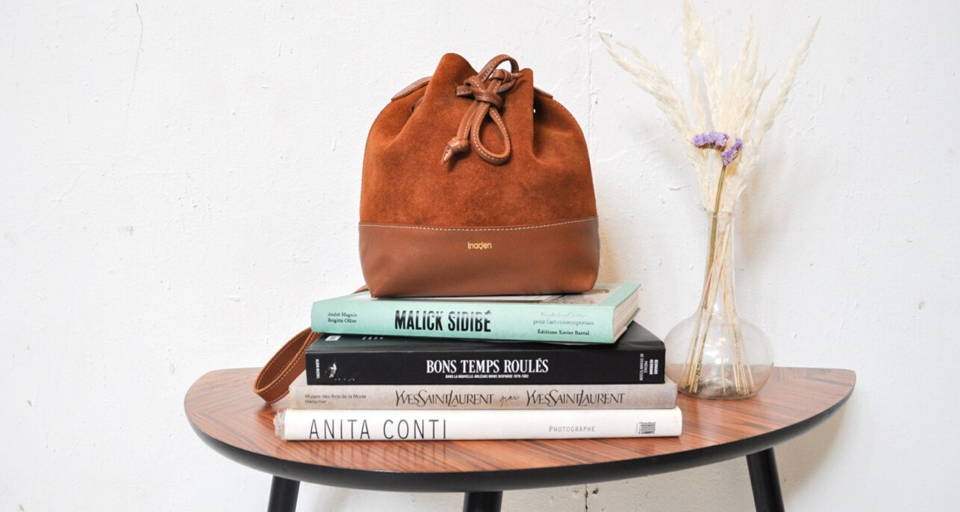 The bag bucket Woodé Mini in leather & suede
Producing leather bags in Ethiopia, where no one expects it, is a signal that EVERYTHING can be done... if you dare to do it.
"When I left my job in 2013 to create Inaden, nobody understood. Going to fWhen I left my job in 2013 to create Inaden, no one understood. Going to Africa to make bags seemed completely crazy... and it must have been a bit!
Today, things have evolved: producing differently, defending values, proposing ethical and eco-responsible alternatives, there are more committed brands and not only in fashion.
Our mission is not to revolutionize fashion but to offerquality and sustainable leather bags.
We take more time to design our handbags than other big brands. We love to design bags that we will still love to wear in 10 years!
Among our timeless bags: the bucket Woodé bag, the Aky shoulder bag, the Alem tote bag, the Sofia shoulder bag...

Our style? Minimalist with a hint of bohemian chic for an always feminine look!